 About
the Event
Baltic Real Estate Awards & CEO Networking Forum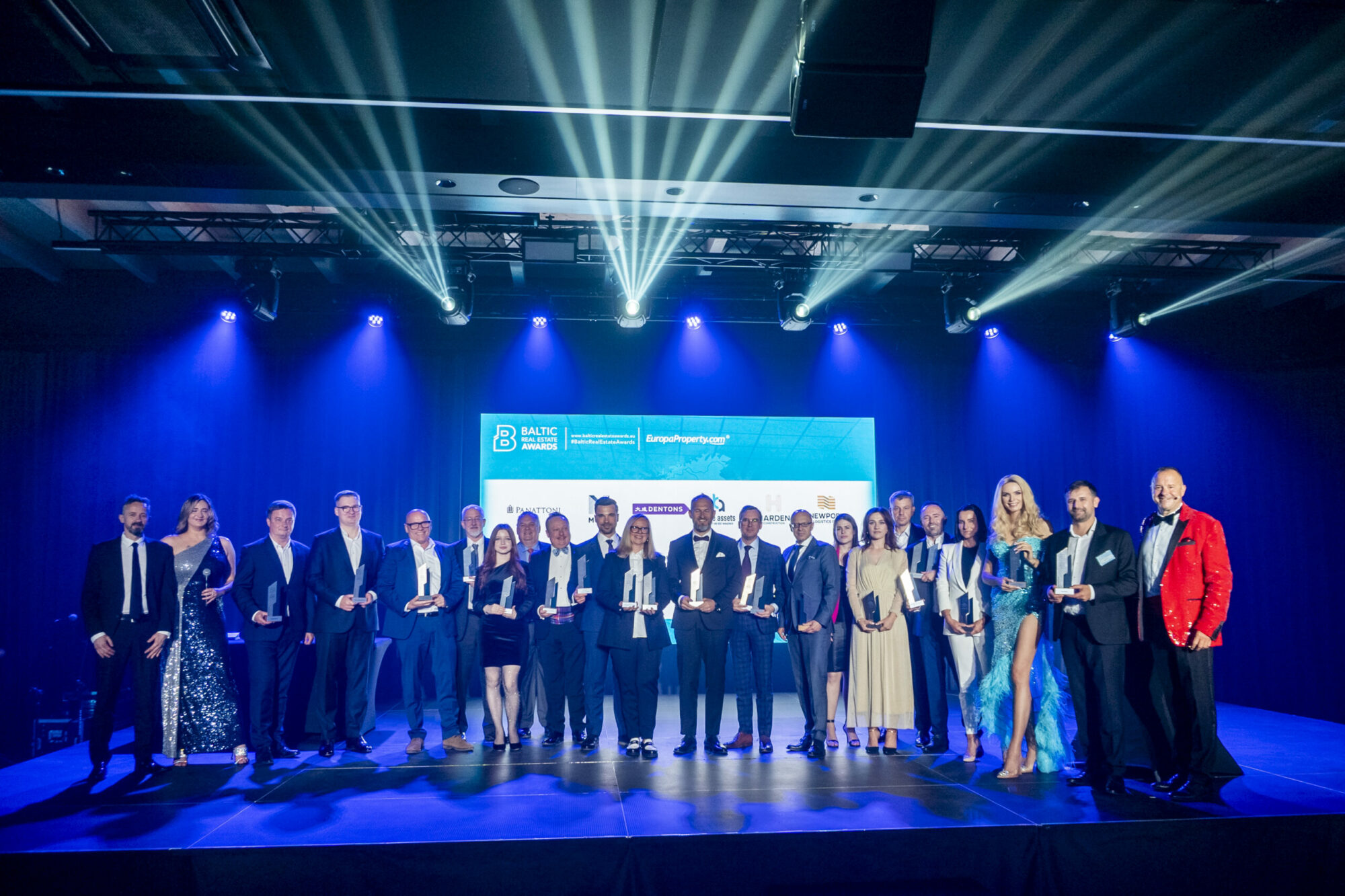 EuropaProperty is proud to host and present the annual Baltic Real Estate Awards Gala. This eagerly anticipated occasion will take place on May 23, 2024, at the Radisson BLU Sopot in the Tri-City region of Poland and is heralded as the next premier awards event.
The event includes high-impact discussion panels covering the region's key sectors, followed by the awards gala. EuropaProperty is expecting more than 250 guests already doing business or planning to do business in the area. The event is subject to considerable media coverage, with local and international media attending the awards.
The Baltic Real Estate Awards will celebrate and welcome the investors, developers, city innovators, thought leaders and neighbourhood destination changemakers who aspire to honour ESG principles and make meaningful contributions to the challenging real estate environment with leading-edge achievements in sustainability, innovation and change. The Awards will bring together Baltic business leaders, cutting-edge organizations, and aspiring individuals to salute their triumphs and innovations in sustainable real estate practices and developments.
The Awards will clearly show how ESG principles are shaping the future viability of the real estate industry. From the most attractive cities for investment and expansion to developing a project and making ESG a central quality requirement from the outset. ESG aspects of real estate represent not only environmental but also commercial factors. Those who fail to invest sufficiently in these today will have to reckon with a considerable loss of value or the real estate becoming unsaleable in the future.
The Baltic Real Estate Awards will focus and recognizing the top projects, developers and investors active in the Baltic region. Countries covered include Poland, Lithuania, Latvia, Estonia, Denmark, Germany, Sweden and Finland.
The awards ceremony is a unique opportunity to meet with colleagues, clients, new and old contacts, and newcomers to the market and an opportunity to promote your company or project in a professional and social atmosphere.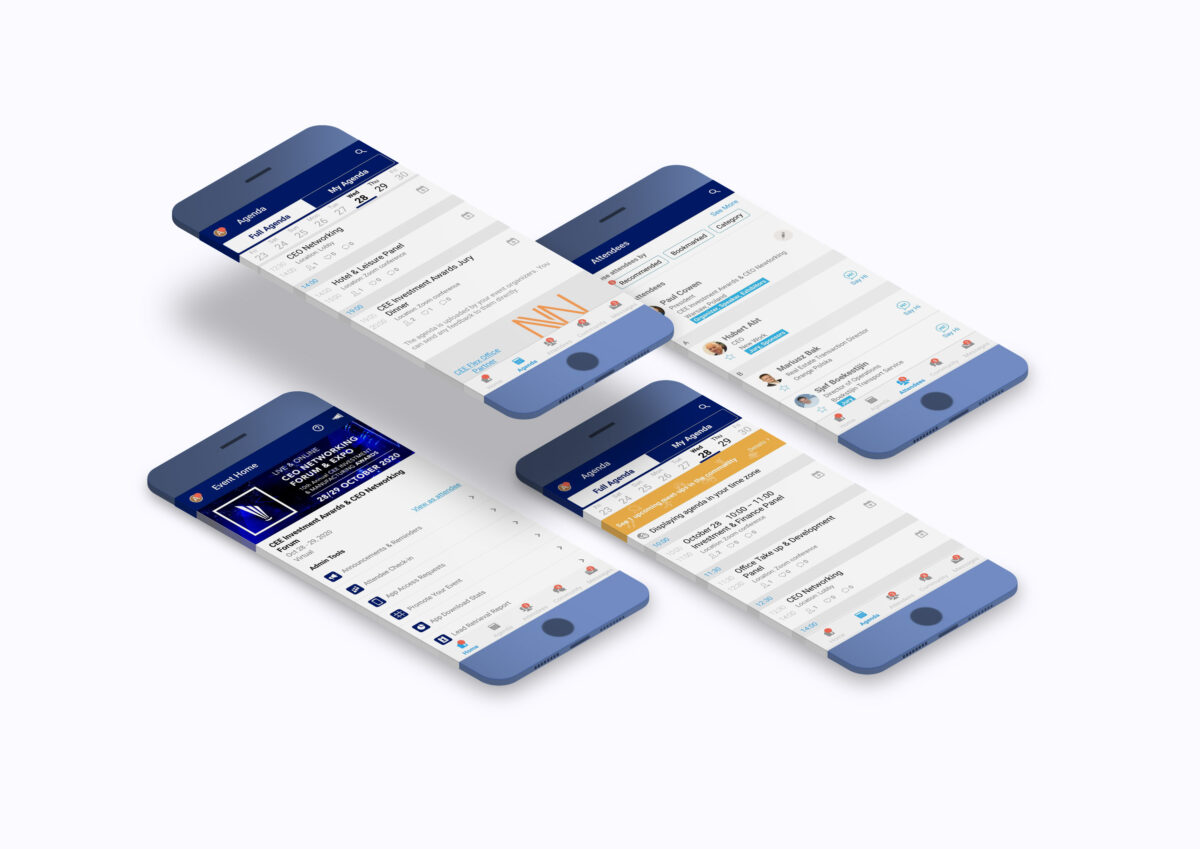 CEO Networking Forum
Start networking straight away with our event app. We already have over 50 CEOs signed up and using the app to do deals, network, arrange meetings and plan their schedule for the actual event days.
Sign up for the event now to get instant access to the app.
Panelists
Hubert Abt
workcloud24
Founder and CEO
Craig Smith
Europaproperty
CEO
Pawel Nowakowski
PNC
CEO & Founder
Tomasz Tondera
EY
Partner, Real Estate, Strategy and Transactions
Martin Smith-Sivertsen
Citybox
Excecutive Chairman
Marcin Golly
I Asset Management, UAB
Investment Director for Poland at I Asset Management UAB
Łukasz Płoszyński
Focus Hotels S.A.
Chief Business Development Officer, Deputy President
Jacek Stasikowski
Accor
Development Director Poland
Hannu Käki
HyperIn Inc.
VP, Business Development
Frederic Rouleau
Multi Poland
Managing Director Poland, Latvia & Ukraine
Michał Samborski
Panattoni
Development Director
Anna Duchnowska
Invesco Real Estate
Managing Director - Investment Management
Preston Smith
CDDI
CEO&Founder
Anna Misztal
Baltic Hub
Project and Program Management Director
Event Schedule
Baltic Investment Forum - 23rd May
CEO Networking & Business Breakfast
Enjoy a full 5* Buffet-style Breakfast and network with the other attendees before starting the CEO speed networking – (each person in the room has 30 seconds to introduce themselves and their company).
Warehouse, Logistics, Ports & Marinas Panel
Join top-level real estate professionals to discuss and debate the Baltic region's warehouse and industrial real estate markets and the current and future position of the region as a logistics hot spot.
Description: The warehouse and logistics sectors have been one of the best-performing sectors in the Baltic region. Our panel, made up of industry leaders, will share their thoughts and experience regarding the current opportunities and challenges that will arise in the coming months. Topics include how ports & marinas are now playing more important and strategic positions on the market, financing to property management, best practices, safest investment opportunities, last mile property development and acquisition in urban areas, workforce management, latest legal and micro-economic developments, and long-term regional trends.
Craig Smith (Moderator)
Publisher, EuropaProperty.com
Anna Misztal
Project and Program Management Director, Baltic Hub
Michał Samborski
Head of Development, Panattoni
Anna Duchnowska
Managing Director – Investment Management, Invesco
Preston Smith
CEO & Founder, CDDI
COFFEE & NETWORKING BREAK
Office, Retail and PRS Development & International Investment Panel
An overview of the office, PRS and retail sectors. Where are the opportunities for international investors and developers coming into the Baltic region? What are the investment and development challenges with ESG strategies rising? Where are the growth sectors and locations?
Description: ESG considerations are increasingly dominating the conversation between office, PRS and retail landlords and their tenants. Businesses with ambitious carbon reduction targets are focusing on the practical steps needed to achieve those goals. The ESG space is fast-paced and complex our speakers will deliver unique insights that will help shift thinking inside and outside of the office, PRS and retail sectors.
Craig Smith (Moderator)
Publisher, EuropaProperty.com
Hubert Abt
Founder & CEO, Workcloud24
Tomasz Tondera
Partner | Real Estate | Strategy and Transactions, EY
Hannu Käki
VP, Business Development, Hyperin
Frederic Rouleau
Multi, Managing Director Poland, Latvia & Ukraine
COFFEE & NETWORKING BREAK
Hotel Investment Development and Operations
What are the opportunities for 3, 4 and 5-star hotels? Has the market bounced back since the pandemic lockdowns? How is it growing in still turbulent times? Which brands are now working and expanding in the Baltic region? Who is buying hotels today?
Description: The hospitality sector is one of the largest segments of the commercial real estate market in the CEE and Baltic regions. Despite rising interest rates and limited bank financing, demand for quality hotels with recognized, international operators remains solid. Investment funds are looking for branded hotels that fit their investment strategy and brands are looking for new locations to grow their chains. Hear from the panellists which are the most active investors, developers and brands what they see as the future of the hotel sector in the region.
Pawel Nowakowski (Moderator)
CEO & Founder, PNC
Marcin Golly
Investment Director, 1 Asset Management, UAB
Martin Smith-Sivertsen
Executive Chairman, Citybox
Łukasz Płoszyński
Chief Business Development Officer, Deputy President, Focus Hotels S.A
Jacek Stasikowski
Development Director Poland, Accor
Networking Business Lunch
A time for networking with speakers, sponsors and attendees over a buffet-style lunch, liquid refreshments and tasty desserts.
Opening Cocktails & Awards Gala
EuropaProperty's state-of-the-art gala night ceremony will push the boundaries of technology and spectacle to bring you an awards experience like no other. The gala night starts with opening cocktails, refreshments and networking before moving to the main event. We encourage attendees to sit back and enjoy the show as we announce the winners & thank the sponsors and their guests.
Late Night Networking and Entertainment
Submit your company in the following categories
Jury
Magdalena Reńska
Managing Director
Euro Styl

Since 2018 Magdalena Reńska is a Member of the Board and the Managing Director of EURO STYL (Dom Development Capital Group), which is a leading residential developer on the Tri-City market.
Having 20 years of professional experience, she began her career in the real estate industry working for Tri-City local developers. In 2008 she undertook to create a Tri-City branch of an international consulting company – JLL –  being responsible for the area of Northern Poland, which she successfully managed for 9 years. The next step in her career was working for Skanska Property Poland, where she acted as a Regional Director for leasing office spaces in the area of Northern Poland (Gdańsk, Poznań, Łódź). Since 2016 she is also a lecturer-practitioner at the University of Gdańsk at the Faculty of Investment and Real Estate. Additionally since 2019 Magda holds a position of the Board Member of Polish Association of Developers in the Tri-City Branch.
She graduated with a diploma of an engineer from the Faculty of Geodesy and Cartography of the University of Agriculture and Technology in Olsztyn in the major of Spatial Management and Real Estate Valuation. She also graduated from Gdańsk University of Technology where she obtained a master's degree diploma at the Faculty of Management and Economics.
Paweł Nowakowski
Founder & CEO
PNConsulting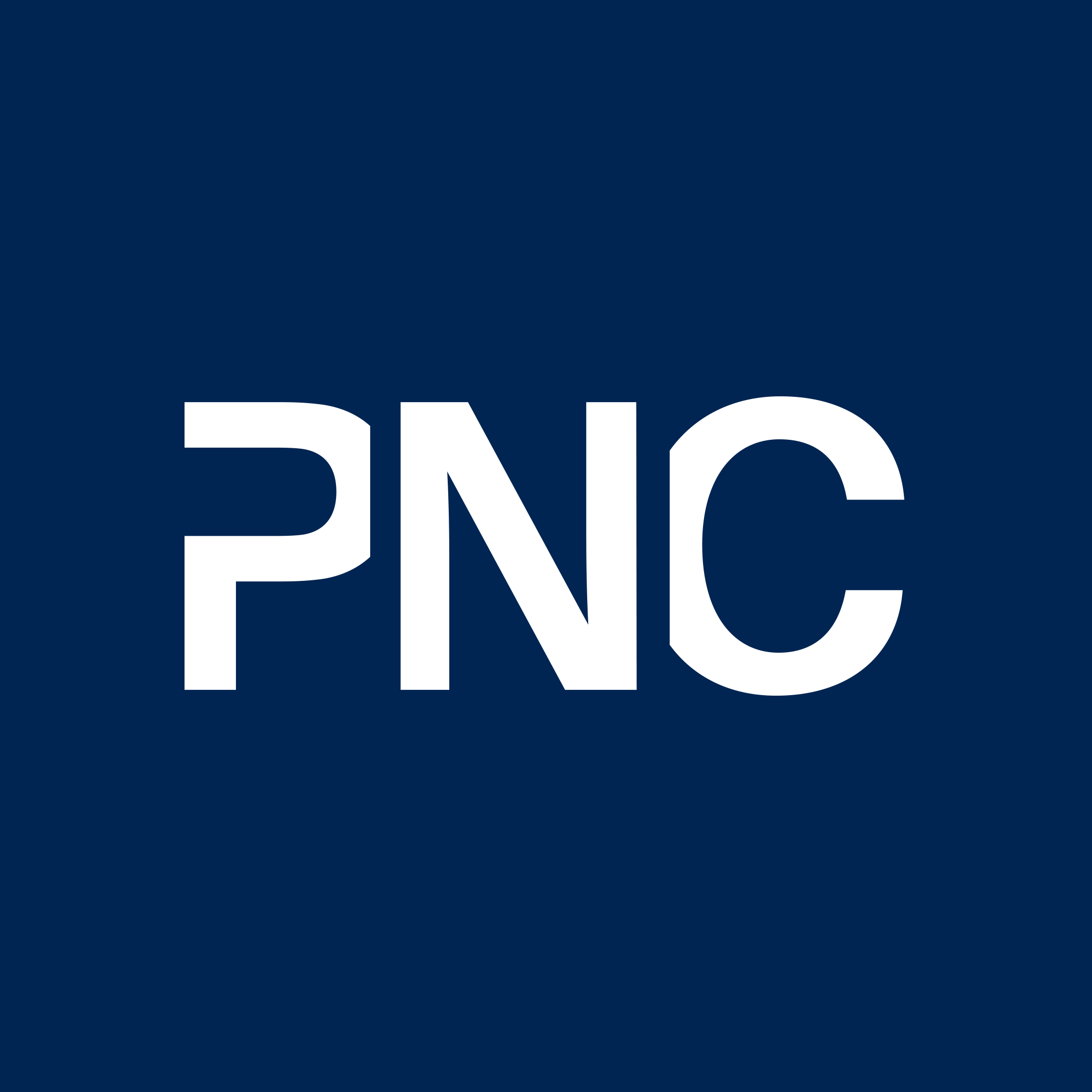 Paweł Nowakowski is a founder and CEO of the boutique real estate advisory, PNConsulting. He has fifteen years' experience in the commercial real estate market, advising clients on real estate acquisitions and disposals in Poland and Central and Eastern Europe. He is specializing in hospitality sector, supporting hotel chains in expanding their operations across the CEE region, as well as advising hotel developers and investors on their investment and divestment strategies. Previously, Paweł was a Head of Capital Markets in real estate consulting firm, Cresa Poland. Before that, he led the transaction and strategic advisory team in the real estate advisory department of EY. He had also been employed by real estate consultancies like CBRE and King Sturge, and strategic advisory firm, A.T. Kearney. Paweł graduated from the Warsaw School of Economics. He is also a property valuer and an MRICS.
Anna Duchnowska
MD, Head of Investments, CEE
INVESCO REAL ESTATE

Anna Duchnowska is a Managing Director of Investment Management at Invesco Real Estate. Anna is responsible for identifying value creation initiatives to deliver performance in assets and portfolios. Anna is also a member of Invesco's European Executive Committee and Investment Committee. Anna champions also some of the firm's key pan-European Investment management initiatives including ESG, a subject which she is passionate about.
Anna began her investment career in 2000 and joined Invesco Real Estate in 2014, setting up  the Polish Office and being responsible for business development and asset management. Prior to joining Invesco, Anna worked for Colliers International Poland, AIB Polonia Property Fund and KPMG. Anna has professional experience in asset management, acquisitions and disposals, development management, leasing and finance within different types of properties including office/ logistics/ retail / residential and hotels. She is experienced in leading and managing cross borders teams.
Anna earned a Master of Economics degree from the Warsaw School of Economics and an Executive Master of Business Administration from the University of Minnesota. Anna is a Fellow of the Association of Chartered Accountants (FCCA) and a Member of the Royal Institute of Chartered Surveyors (MRICS). Anna is also a Mentor in a global Invesco Women Network and she is based in the Warsaw office.
Anita Rajchelt
MEU Head of Real Estate – CF/ATS
AMAZON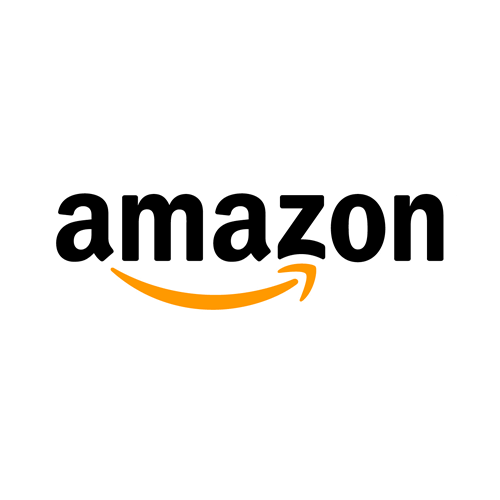 Anita Rajchelt is Real Estate Asset & Transaction Manager in Amazon, based in Warsaw. She is responsible for the management of Amazon's real estate portfolio in Poland and involved in RE transactions supporting Amazon's expansion in the region.
Prior to joining Amazon, Anita was Portfolio Manager at TFI PZU, a Polish Investment Fund, active in all industry sectors, where she was responsible for new acquisitions as well as coordinating development processes. Anita has also gained extensive professional experience in Asset Management and Investment Transaction Services, having hold a number of senior positions in Cushman & Wakefield and King Sturge, international property agencies.
Anita earned a master degree in Finance and Banking with faculty in Real Estate and Investment at University of Lodz. In addition she graduated postgraduate studies in Property Appraisal and Management at Sheffield Hallam University. She is also a qualified RICS surveyor and a member of INREV.
Hubert Abt has been working in the real estate industry for over 30 years. He worked as a developer and later in the land banking sector and provided equity and Mezzanine capital for various real estate projects. In 2013 he founded NEW WORK Offices in Budapest, which provides various flexible office solutions. Since then he developed the business model further and grew the company to today 16 locations in 3 countries with approx. 43.000 sqm which brings NEW WORK in the top 3 list in CEE. Hubert now leads the company as CEO while focusing on investor relations and franchising. Since December 2020 Hubert is also a founder and CEO of workcloud24, which provides digital solutions for workforce and workspace management.
Łukasz Białecki
Head of Real Estate Financing
Bank Pekao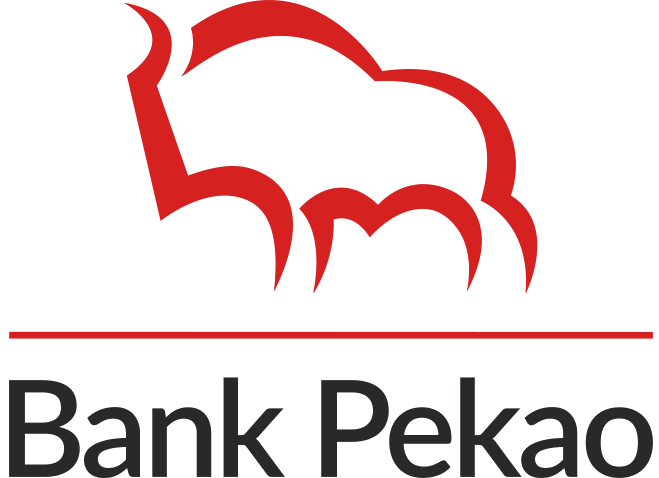 Łukasz has 12 years of experience in advising and financing investment projects. For the last 5 years, he is heading commercial real estate financing in Bank Pekao (being second largest bank in Poland and one of the most active in the area of real estate). Before taking that position, he was working in Leveraged Buyout and Project Finance team in Bank Pekao.
As Head of Real Estate Financing, Łukasz was responsible for financing all sectors of the industry including PRS projects, Dormitories, Warehouses, Retail and Offices in the amount exciding PLN 10bln (EUR 2.5bn).
Before joining Pekao, Łukasz worked in Ernst & Young Coporate Finance where he was responsible for structuring and fundraising for investment projects in many industries.
Łukasz graduated Finance and Accounting as well as Management in Szkola Glowna Handlowa in Warsaw. He also holds ACCA title and EMBA title.
Krzysztof Bocianowski
Expansion and Leasing Director
LPP S.A.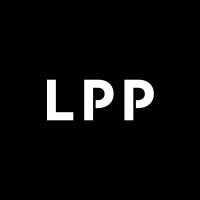 Jake Jephcott
Director of Business Development
Olivia Business Centre

An international business development expert working in the commercial real estate and development market for over 15 years – working with global blue chips, VCs and Start ups, government, private developers, private equity and international funds.
Michał Górski
CEO
Schwitzke Górski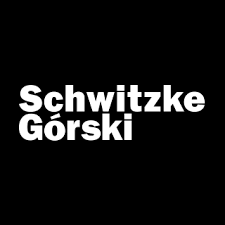 Architect (Faculty of Architecture, Cracow
University of Technology), manager (MBA
Polish Open University), founder of the
Polish subsidiary of Schwitzke&Partner.
The initiator of the establishment of the
Omnisense and Omnidigital companies.
As CEO of Schwitzke Górski, he has
created a multidisciplinary team
that takes a comprehensive approach
to design and implements new standards
for creating consumer experiences in
sales spaces, HoReCa or service points.
Team of Schwitzke Górski implements
concepts on the Polish market, but also
in EMEA. Michał Górski, with collaboration
of Omnisense developed an innovative
process-based approach to collaboration
that puts the Customer Experience at
its heart. Works together including with:
LPP, MARTES Sport, Deichmann, Inglot,
Home & You, Nakielny, DM, Rituals,
Sportano, Super-Pharm, Bank Pekao S.A.
Andrzej Potyra
Head of Żabka Property Fund
Żabka Property Fund part of Żabka Group

Andrzej Potyra is the head of the Żabka Property Fund and is responsible for real estate investments at Żabka Group. Previously, he was an executive director at Santander Bank and managed the structured finance team in its global investment banking division. Andrzej has extensive experience in raising finance for commercial real estate projects and managing them, as well as leveraged buyouts and project finance. He has also advised businesses in M&A and ECM transactions. He started his career at E&Y and KPMG.
Magnus Meldre
CEO
KoduLine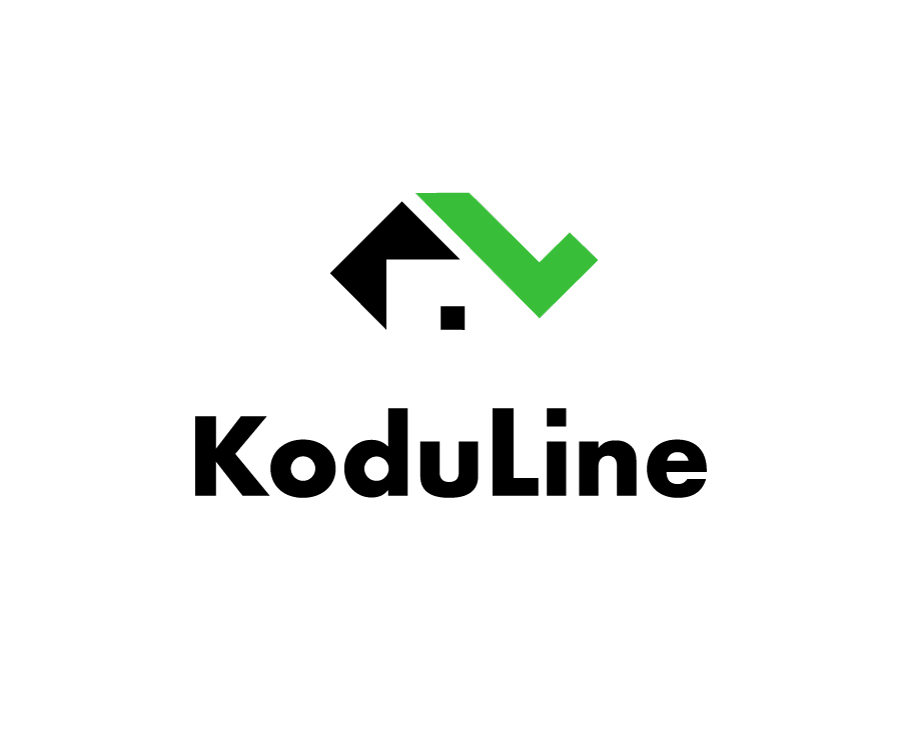 Co-founder and CEO of KoduLine, an Estonian technology company that develops machine-learning tools to change the way we buy and sell residential real estate. KoduLine helps home buyers access real estate deals before others see them on public listing portals and helps home sellers hire motivated agents. Magnus loves solving real estate problems with tech and he has 20 years of experience in software engineering.
Dagmara Kryskiewicz
Associate
MI-Multiple Impact
Dagmara has a legal background and nearly fifteen years of financial markets expertise. Prior to founding Veda Global Investments, she was in regulatory compliance roles in a fast-paced environment of market-leading financial institutions, such as TP ICAP, a global wholesale over the counter and exchange traded brokerage; and iSwap, an award-winning electronic trading platform for interest rate derivatives.
She is a seasoned investor in real estate, crypto assets, and precious metals.
As an Associate with MI – Multiple Impact, a boutique advisory and management firm in alternative operational assets and investments, she collaborates with local partners on developing quality later living and elderly care real estate concepts in the Benelux, the CEE and Mediterranean countries. She is committed to creating living spaces and communities to support positive mindset and healthy lifestyles for older adults, and to help them having active, rewarding and purposeful lives for longer.
Frederic Rouleau
Managing Director Poland, Latvia & Ukraine
Multi Poland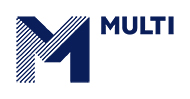 Frédéric Rouleau joined Multi Corporation in 2020 as Managing Director (MD) of Multi Poland. In February 2023 he was also appointed as MD of Latvia and Ukraine.​
Frédéric has over 25 years of professional experience, including more than 20 years working for the French Casino Group and over 12 years in Poland in the commercial real estate industry.​
Prior to joining, he worked at Mayland Real Estate based in Warsaw, Poland as a Director where he was responsible for investment controlling and real estate management.​
Jurgita Kveselaitė
CEO and Co-founder
Homa group

Łukasz Skowroński
Managing Director
Global Development LLP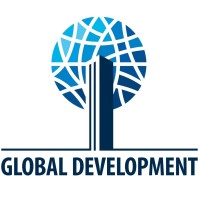 Lukasz Skowronski is a Real Estate professional with international experience in the commercial and private equity real estate sectors, having worked for major companies in Poland, Bulgaria and Kazakhstan.
Since 2006, Lukasz has been actively engaged in:
◦ executive leadership in both entrepreneurial and corporate environments;
◦ asset/portfolio/property management;
◦ corporate real estate;
◦ leasing/brokerage (commercial and residential real estate sectors);
◦ sales (investment properties, commercial and residential projects).
He is a graduate of the Cracow University of Economics and holds a Master's Degree in Economics. Lukasz has a strong academic background in Real Estate Management & Investment enhanced by taking part in various relevant conferences, projects and research opportunities of the Polish, European and Asian real estate markets.
In 2012 Lukasz moved to Kazakhstan to join the Global Development team (part of the Verny Capital Group). In his capacity as Commercial Director, Lukasz was managing the property portfolio on a strategic and operational level. His 'hands on approach' sees him actively involved in the strategic positioning of the properties, business planning, investments, business development and PR & marketing.
In July 2015 he was promoted to the position of Managing Director.
Lukasz is a Member of the Royal Institution of Chartered Surveyors (MRICS), achieved through the Senior Professional Route and the Commercial Property Practice Pathway in February 2014.
In 2017 Lukasz earned his CPM® (Certified Property Manager®) designation from IREM (Institute of Real Estate Management, Chicago).
In April 2019 he was awarded Fellowship status (FRICS) from the Royal Institution of Chartered Surveyors, becoming the youngest RICS Fellow in Central and Eastern Europe and in CIS.
Aurimas Čiagus
CEO
NUMAI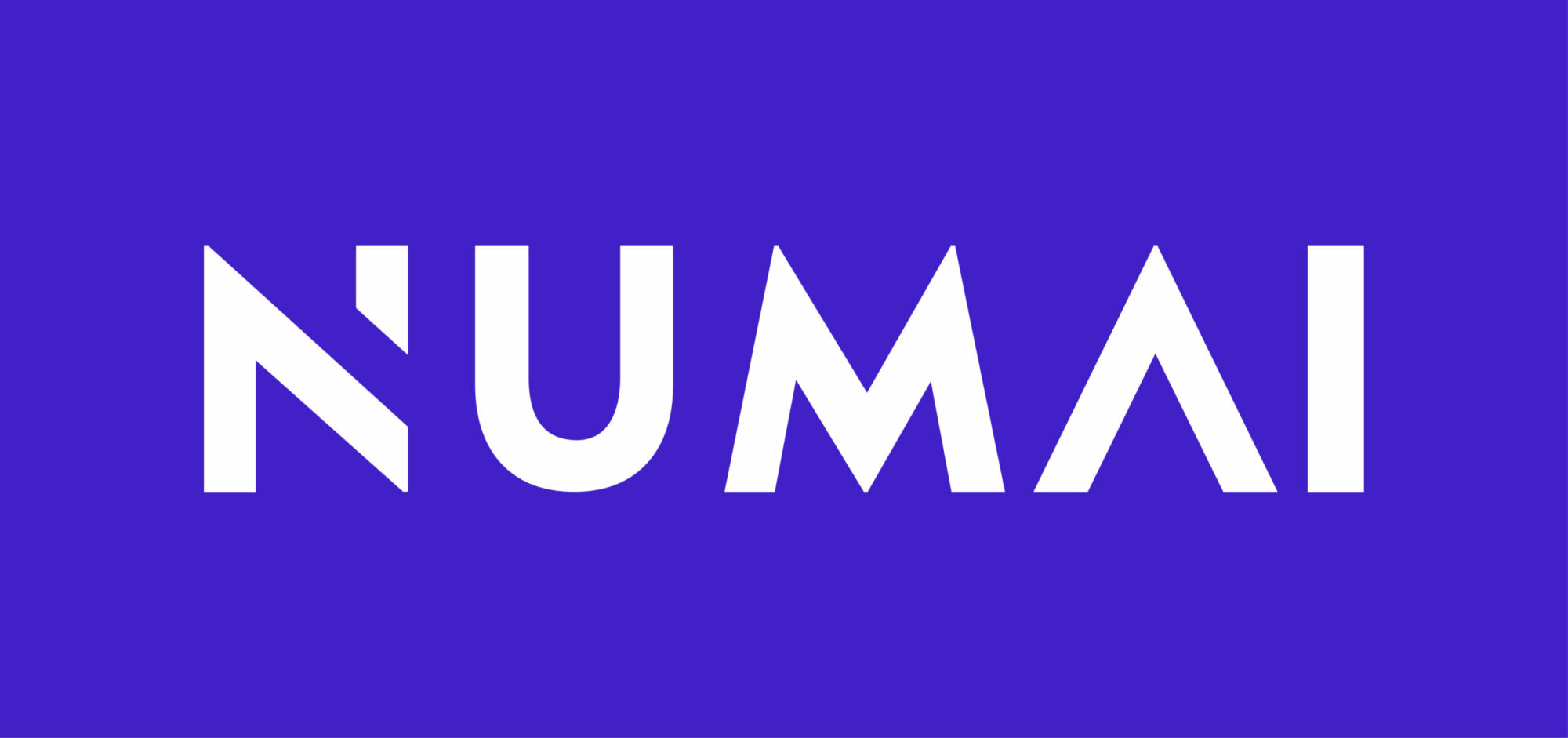 Aurimas has extensive experience in creating new businesses and innovating business models. Now Aurimas acts as residential rent to buy NUMAI Co-founder and CEO. Numai is a rent-to-buy operator helping the general consumer to climb the property ladder by innovating the journey of how people buy their first home.
Benjamin Bettoun
Group Head of Asset Management
NEPI Rockcastle

CEE's largest owner, operator and developer of retail real estate with a €6.6bn portfolio, has extensive experience in retail real estate, as well as asset and leasing management in the European market. Prior to joining NEPI Rockcastle he was International Head of Leasing at Blackstone's Multi. Before which he held a number of senior positions at Unibail-Rodamco-Westfield, including Corporate Director of European Operations overseeing several countries, including Germany, Spain, and Sweden. Benjamin holds a Master's degree in Science, with specialisations in Civil Engineering and Finance from Ecole Centrale Paris.
Michał Samborski
Development Director
Panattoni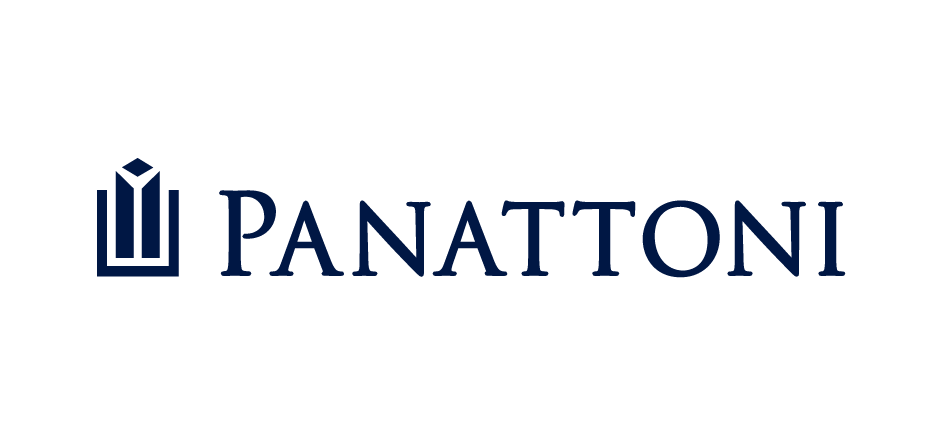 Head of Development and Development Director at Panattoni in Poland since 2015. Accountable for new business in the region of Mazovia (Warsaw), Pomerania (Gdańsk), Lesser Poland (Kraków) and Subcarpatia (Rzeszów). Earlier in his career, on the position of Project Manager (Panattoni Europe 2006-2011), Michał supervised the development of 7 buildings in the Lodz and upper Silesia region at volume 220,000 sqm. At Hines (2011-2015) he was the Project Director responsible for office project (Neptun Gdańsk), acquisition of logistic portfolio (300,000 sqm), and asset manager for logistic portfolio. During his career he was responsible for strategic business development, identification and acquisition of commercial developments, negotiation of contract terms, leasing & project management.
Preston Smith
CEO&Founder
CDDI

Twenty-five years in Central Europe has provided a wide range of insight and on-the-ground expertise, beginning with management and multi-million dollar contract negotiation in the Czech Republic, Slovak Republic and Russia.
Such work eventually moved from business creation and strategy to investigative work and a focus on risk intelligence in Central Europe and the CIS. Moreover, I am now told that I am the first foreign-born licensed detective in Poland and the first and only such detective from "the West."
At Corporate Due Diligence and Investigation (CDDI) we offer, hands-on experience that includes not only protecting investors through extensive pre-transaction investigations, but also dealing with PR crises, police investigations, litigation support, liaison work with prosecutors and foreign police agencies, money-laundering techniques, crime methods, scams and court systems/ idiosyncrasies and politics in the region.
With regard to my personal experience, I have both served and advised private equity, major law firms, heavy industry, real estate investors, funds and the IT sector, as well as private individuals in more personal matters.
Joao Saracho
Managing Director
Solida Capital
Vadim Kravchenko
Owner
Vipol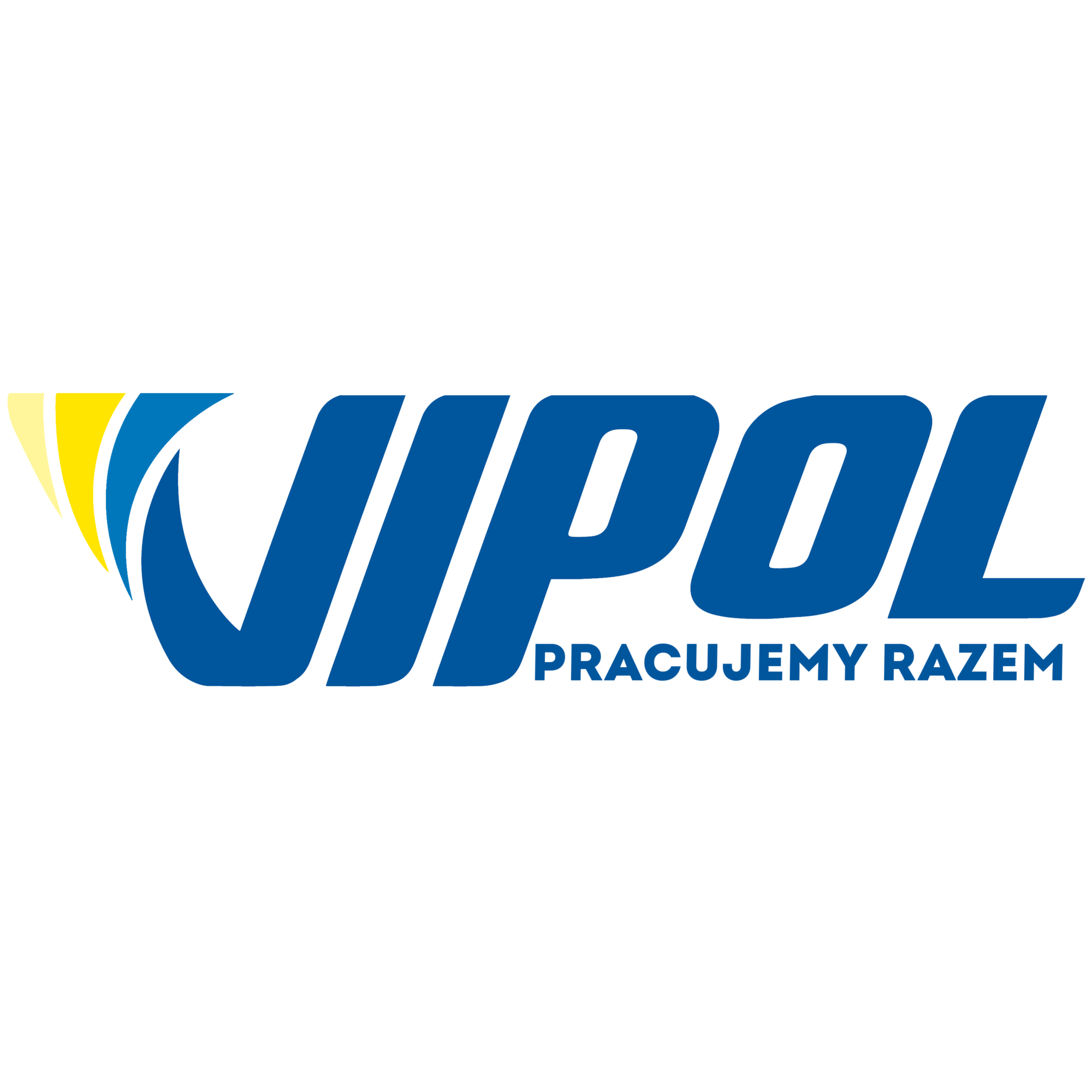 Vadim Kravchenko is the founder of the VIPoL group, the leader in the Polish employment market. A Ukrainian who made and raised a company for the employment of foreigners in Poland from scratch and raised it to a large level. Recognizable on the Polish and Ukrainian market as a solid, honest employer and partner. In 2011, he registered and created a company VIPoL – the main goal of which was not to be the largest labor agency, but the most honest company providing services at the highest level.
To date, the company has completed 6 awards, including Top Brand of Poland, a network of hotels and apartments in Poland and Italy. Successfully opened work areas in Italy, and also has branches in Ukraine, Poland and Germany. A fair, strong leader, always with a balanced assessment of each situation.
Ewelina Klein
Counsel
Dentons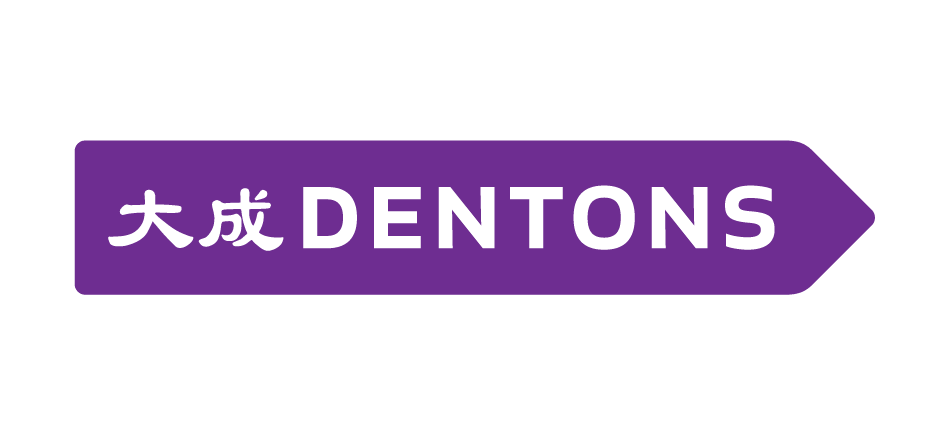 Randy Tharp
Vice President and Director of International Projects
Epstein

Randy Tharp is Vice President and Director of International Projects for A. Epstein and Sons International Inc., responsible for Epstein's Design-Build and construction projects, throughout Central Europe and other global locations.
Randy is a Registered Architect in the U.S. with over 35 years of experience in the design and construction of investment grade logistics, manufacturing, research/development, cold storage and food processing facilities. During his career he has been involved in the construction of over 4 million square meters of buildings for investment clients such as Skanska Development, Industrial Developments International, WDP Romania, Scannell Properties, First Industrial Real Estate Trust and for build-to-suits clients including Ford, Sony, Newly Weds Foods, General Electric, FedEx, Mazda, Mitsubishi, Yazaki, Avon, Smithfield Foods, Seaboard Foods, Emerson Electric, Costco Wholesale and Pepsico among many others.
His areas of expertise are in leading project design, designbuild projects, value engineering, and fast-track construction for industry. He holds Bachelor of Science, Master of Architecture and Master of Business Administration degrees from the University of Michigan.
Tickets & Registration
Attending the Forum  CEO Networking and the Gala  – Corporate Table Partner
FORUM & ONLINE CEO NETWORKING + THE MAIN AWARDS GALA
Attending the Forum CEO Networking plus the main Awards Gala – price per person.
Attending Main Awards Gala only – price per person.
Accommodation - Radisson Blu Sopot
Radisson Blu Hotel, Bitwy pod Płowcami 54, 81-731 Sopot, Poland.
15% discount on the price of the day.
This applies to the flexible offer with or without breakfast.
After selecting your booking dates, enter the code: EUROPA at the top and prices will update automatically.
Please contact Radisson Hotel Sopot for the accommodation offer prepared for the event:
EuropaProperty is proud to host and present the annual Baltic Real Estate Awards Gala.
This eagerly anticipated occasion will take place on May 23, 2024, in Sopot, Poland and is heralded as the next premier awards event.
The event includes high-impact discussion panels covering the region's key sectors, followed by the awards gala.
EuropaProperty is expecting more than 200 guests already doing business or planning to do business in the area. The event is subject to considerable media coverage, with local and international media attending the awards.
Good luck to all of the nominees!