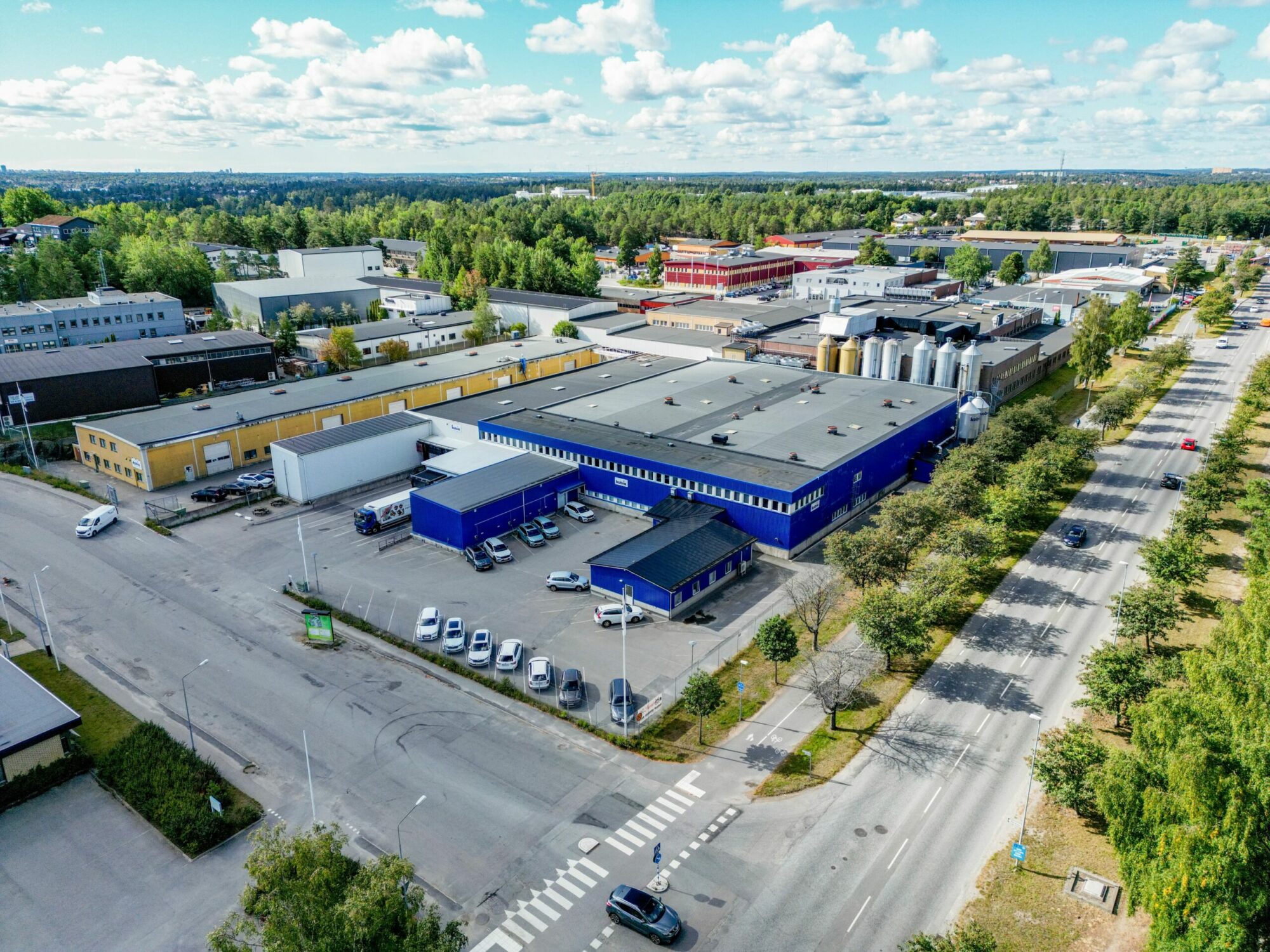 The Swedish real estate fund manager Revelop acquired two fully let industrial assets in Stockholm and Gothenburg. The assets have a combined total lettable area of 8,800 sqm. The assets were acquired in two separate transactions and are located in existing clusters, contributing to strengthening Revelop's position in two of its prioritized sub-markets. Both assets are fully let at acquisition.
In Stockholm Revelop acquires an industrial asset – Köksmästaren 2 and 3 – in the fast-growing sub-market Lindalen in Tyresö. The area has an excellent last-mile logistics location due to its distribution opportunities to Greater Stockholm, Nynäshamn Harbour and the rest of Sweden. The asset is acquired from the owner occupier Kobia AB which will continue its operations on the site and comprises a 6,800 sqm lettable area.
Following the previous acquisition of four industrial assets in the highly attractive sub-marketKärra, Gothenburg, the foothold is expanded further with an add-on acquisition. The asset comprises a 2,000 sqm lettable area for industrial use. Kärra is characterized by low vacancy
levels due to strong occupier demand with great access to main motorways, connecting the Greater Gothenburg Region.
"We have a strong conviction for the industrial sector, especially in urban locations benefitting from ongoing transformation and development. Through extensive ESG initiatives, we will extend the life of the buildings with, among other things, improved energy performance, which will transform the assets from brown to green. These add-on investments strengthen our existing portfolio but also offers high-risk adjusted returns with strong cash flow," says Thomas Sipos, Group CEO and Executive Partner at Revelop.
The ESG strategy includes the instalment of solar panels, AI and automation systems and environmental certifications according to BREEAM In-Use.