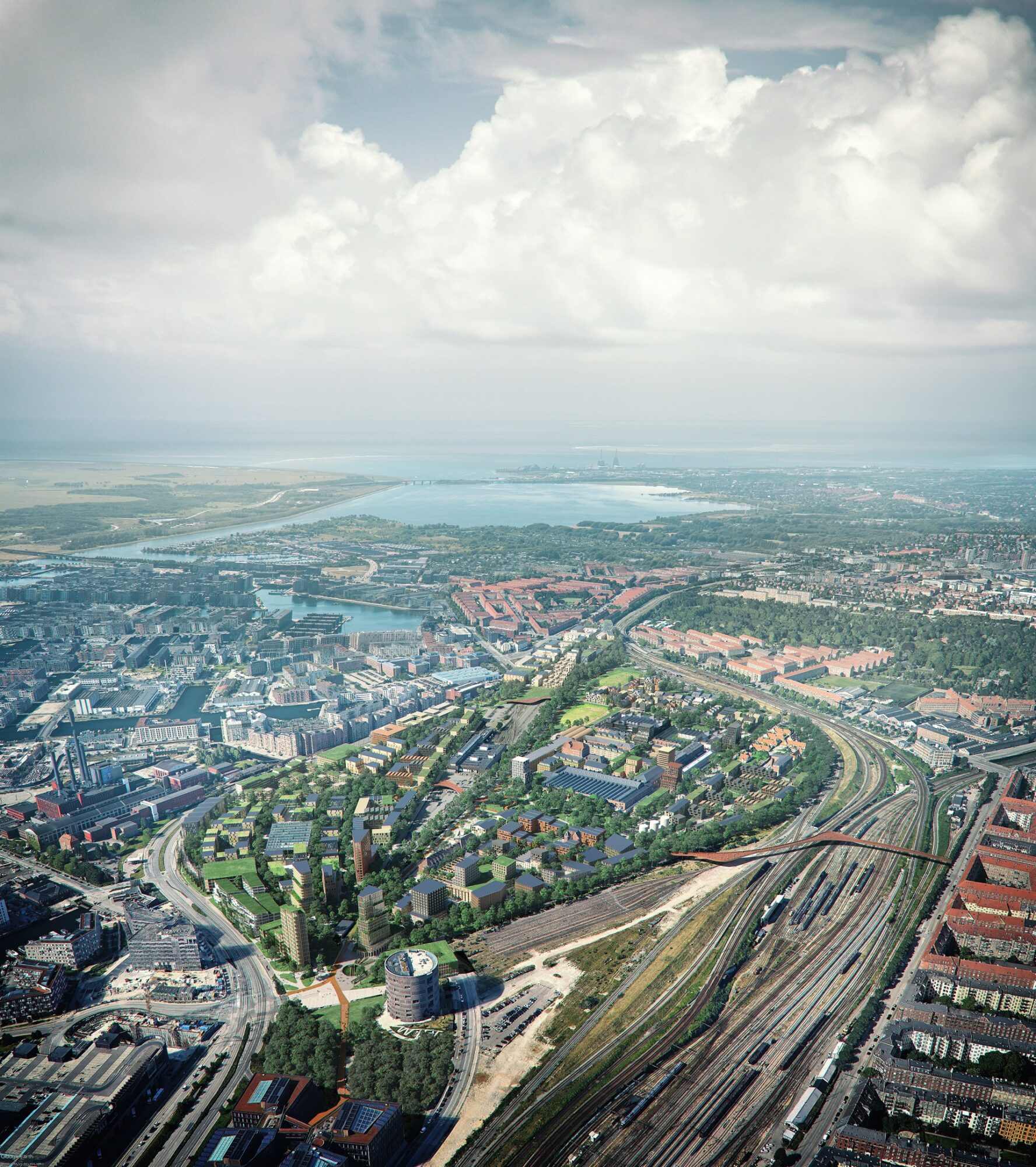 Urban Partners, a group of investment verticals launched today, has called on the real estate and urban investment industry to radically change their approach to investment and how returns are measured to recognize the complexity of urban ecosystems.
Speaking at the launch of the new platform Claus Mathisen, CEO of Urban Partners, said: "The launch of Urban Partners represents a new investment thesis and a new level of ambition. Only by taking an integrated approach, bringing together expertise from real estate, private capital, and credit will we be able to address the complex challenges of decarbonization, affordability, health, biodiversity, urban efficiency, and infrastructure that cities face. No one can solve these challenges alone. We urge our peers to follow our lead."
Cities consume most of the world's resources, generate the majority of global emissions, and are home to half the world's population. But the interests of investors have often failed to align with the leadership and residents of the cities they invest in. Venture capital and private equity funding continue to be misallocated, with sectors accounting for more than half of global emissions (buildings and industry) only attracting 13 percent of the investment. Urban Partners aims to change this by pioneering problem-solving partnerships that bridge the gap between the interests of capital and cities.
Urban Partners is founded on the principle of partnership. Bringing together different types of expertise and capital allows Urban Partners to tackle the complex challenges facing cities, by looking at every factor required to decarbonize and regenerate the urban environment rather than real estate or climate tech in isolation.
Urban Partners brings together NREP (one of the largest Europe-based real estate investors), 2150 (a venture capital firm focused on sustainable technologies), Luma Equity (a private equity investor backing companies scaling sustainable solutions) and Velo Capital (a financing provider helping its customers accelerate their sustainable transition).
The launch of Urban Partners makes the first dedicated pool of constructive capital – with returns being measured alongside impact – with €5 billion available to invest today.
With NREP already working towards achieving net zero by 2028, and the IPCC recently highlighting that emissions will need to be cut by almost half by 2030, Urban Partners is now calling on other urban investors to recognize the urgent need for a new approach to accelerating cities' transition to sustainability.
Claus Mathisen, CEO of Urban Partners, said: "If we are to achieve net zero emissions, we need a massive redistribution of capital towards buildings and industry, which account for more than half of global emissions but attract only 13 percent of the investment. Coming together as Urban Partners will give us the best chance of scaling the companies and solutions that will make the biggest impact on our most pressing sustainability challenges."
Mikkel Bülow-Lehnsby, Chairperson of Urban Partners, said: "We launched Urban Partners to bridge the gap between the interests of people, cities, and capital. Misalignment between these has led to inadequate, sometimes even harmful, development of the urban ecosystem – urban sprawl, segregation, and ever-rising carbon emissions being the consequence. We want to lead a new era where shared visions deliver shared benefits. Where we put our financial weight and urban expertise into finding solutions to the largest problem out there: making cities livable for the long term."